At Curry College, we dare to do what we dream.
We are committed to preparing today's students for the ever-changing challenges of tomorrow. Our success is defined by the success of our graduates in their personal and professional pursuits. We will strategically focus our endeavors and resources to promote a vibrant learning community that empowers students to achieve that success.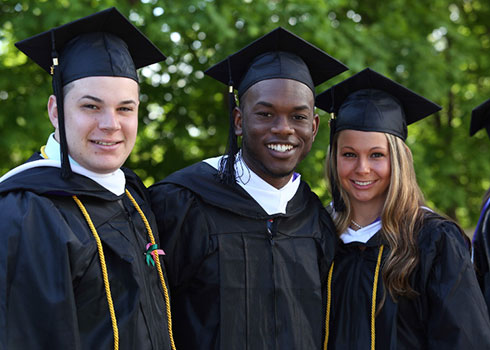 Strategic Plan 2018-2022
Vision in Action: A Focus on Student and Institutional Success articulates the vision and plan that drives our College community to ever-increasing levels of achievement. Vision in Action reaffirms our commitment to four strategic directions: focusing on quality, preparing our students, fostering inclusive community, and strengthening a culture of sustainability. The directions are based on the guiding principles we must pursue to live our mission of blending liberal arts and career-directed curricula and to fulfill our vision for student success for all students.