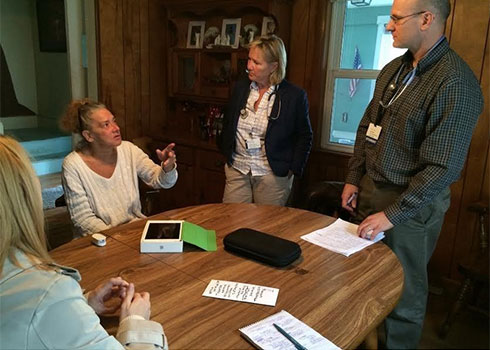 Old-school home care in Brockton
The Brockton Enterprise featured the work of two students enrolled in the Curry College Nursing (ACCEL) program. Maddie Ross '17 and Jeff Gauvin '17 were highlighted for their academic field experiences through the Signature Healthcare Brockton Hospital Homeward Bound program.
Take the next step
We're excited you're considering our outstanding Curry College academic programs and look forward to helping you reach your career goals.