Maybe you know what you want to do with the rest of your life. Maybe you don't. Don't worry – many of our first-year students are undecided. General Education at Curry exposes you to a variety of disciplines, providing a solid foundation from which to select and succeed in any major.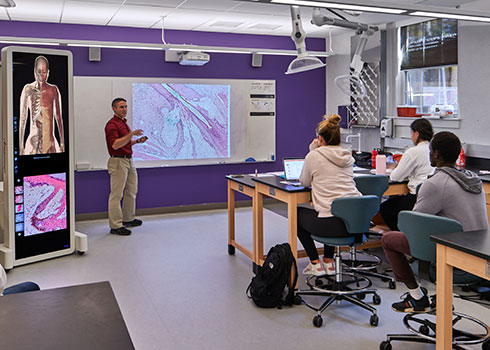 The Learning Commons
The Learning Commons and Science and Research Center was designed to support the success of every student at Curry. It provides a space and tools that facilitate the College's approach to teaching and learning, mentoring and empowering students to help them achieve their ambitions. This powerful new feature of the Curry campus is an embodiment of the College's mission and strategic vision for the future.
Take the next step
We're excited you're considering Curry College and look forward to helping you reach your goals.