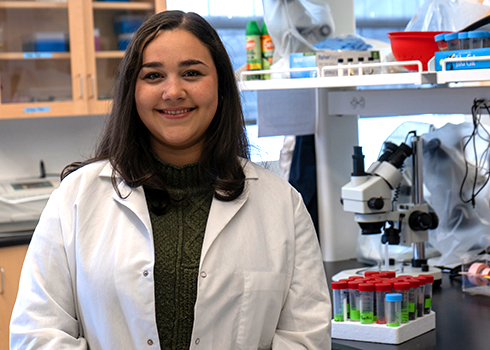 Meet Hailey Gonsalves '23
Hailey Gonsalves '23 has a dream – to one day work in a crime lab. Specifically, she wants to test the biological trace evidence - the materials commonly collected from crime scenes - to help catch the perpetrators. So, when she was applying to college, she found that Curry College would be just the right fit for her career aspirations.
Explore Related Programs: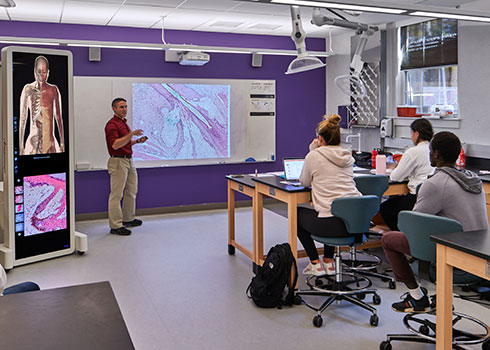 The Learning Commons
The Learning Commons and Science and Research Center was designed to support the success of every student at Curry. It provides a space and tools that facilitate the College's approach to teaching and learning, mentoring and empowering students to help them achieve their ambitions. This powerful new feature of the Curry campus is an embodiment of the College's mission and strategic vision for the future.
Take the next step
We're excited you're considering our outstanding Curry College academic programs and look forward to helping you reach your career goals.