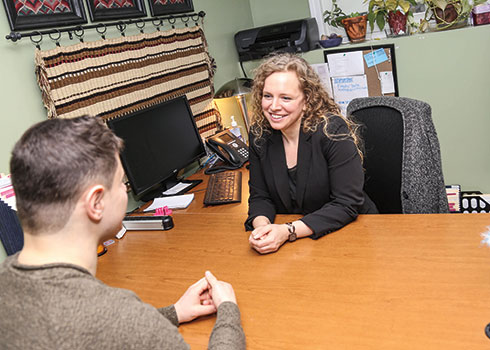 Center for Career Development
The Center for Career Development (CCD) places a high priority on students' career success. We work to foster a positive career development experience for students from their first day at Curry College through graduation and beyond. Our office utilizes a 4-Year Career Development Model, with the goal of students building a career development skill set that will help them to succeed throughout a lifetime.
Take the Next Step!
You are now that much closer to joining us as a member of the Class of 2024! For your convenience, we have provided the following next steps to help you secure your spot for the fall...