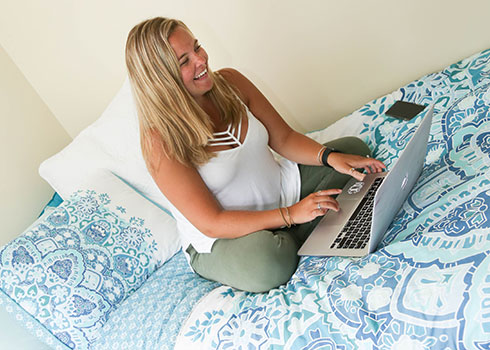 Residence Life
When your home is in one of our 17 residence halls, it's easy to connect with Curry. From your warm and comfortable spot on campus, you can do your laundry for free, grab coffee nearby, and get to class or to the dining marketplace in less than five minutes! Curry also offers Living Learning Communities (LLCs) which allow you to collaborate with faculty and other first-year students both in and out of the classroom, and engage in discussions, lectures, activities, and community events throughout the year.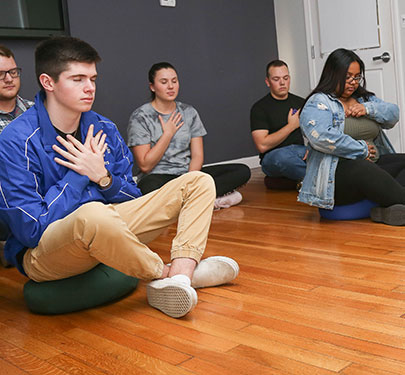 Wellness Center
Wellness is the active process of becoming aware of and making positive choices toward a healthy and balanced life. Curry College has a number of dedicated offices, and offers a variety of programs, in order to provide the entire campus with the opportunity to stay healthy, active and empowered to work toward each individual's health and wellness goals.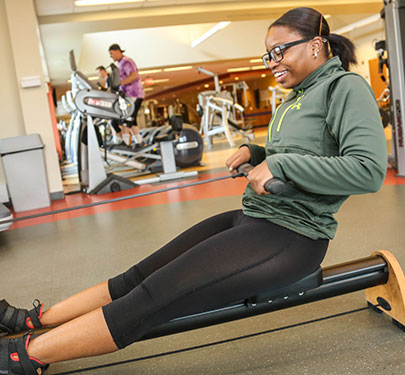 Fitness Center
Looking for a great place to stay in shape? Look no further than Curry's very own state-of-the-art Fitness Center, located in the Student Center. With cardio and strength equipment along with a group exercise studio, you'll find everything you need to stay fit year round.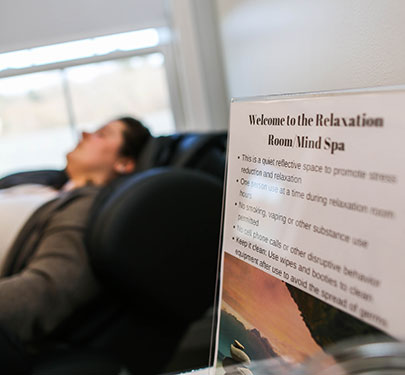 The Mind Spa
The Mind Spa is a relaxation room located within the Counseling Center and offers a quiet and reflective space for students to practice stress reduction activities. The room offers a massage chair, light therapy lamp for seasonal depression and access to self-help tools and software to help reduce stress.
Take the next step
We're excited you're considering Curry College and look forward to helping you reach your goals.