EXPERIENCE Multimedia Journalism: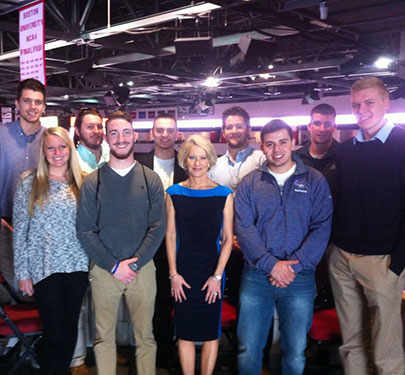 Andrea Kremer, NFL Network
Curry College sports media students spent some time with longtime football broadcast journalist Andrea Kremer.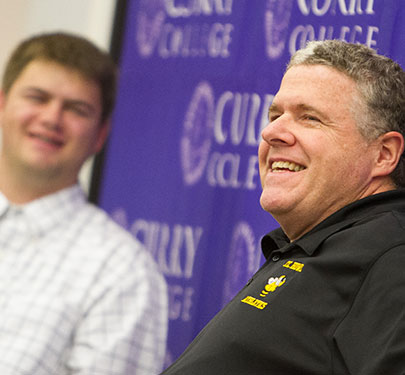 Peter King, NBC Sports
Some of the best in sports journalism, like longtime Sports Illustrated football writer Peter King, now at NBC Sports, come to campus to talk with students.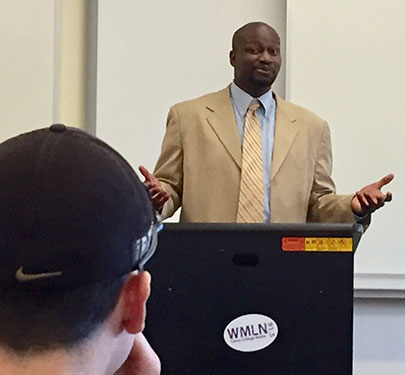 A. Sherrod Blakely, NBC Sports Boston
A. Sherrod Blakely, of NBC Sports Boston, is a regular visitor to Curry's campus to speak with students in the multimedia sports journalism program.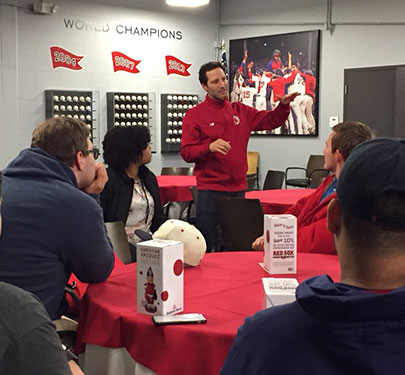 Adam Grossman, Boston Red Sox
Red Sox Chief Marketing Officer Adam Grossman talks to Curry sports media students during a field trip to Fenway Park.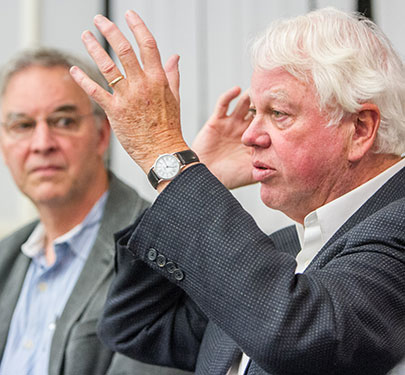 Littlefield and Ryan
Curry routinely features talks by the best in Boston area sports journalism, such as Bill Littlefield of NPR and Bob Ryan of The Boston Globe.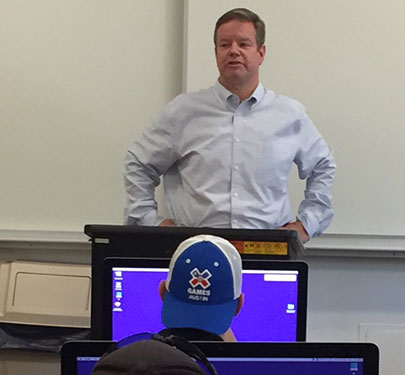 Craig Larson, Boston Globe
Boston Globe high school sports editor Craig Larson, an alumnus of Curry College, often returns to campus to speak to sports journalism students.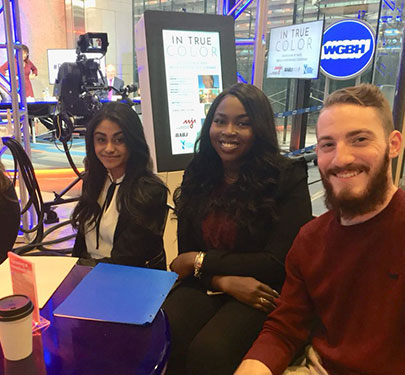 The Boston Advantage
With Boston just a few miles from campus, students routinely head into the city for events and networking opportunities, such as this panel discussion on race and sports media at the WBUR studios.
Live Press Conferences
With 16 NCAA teams at Curry, students in the multimedia sports journalism program gain real-world experience covering Colonels sports.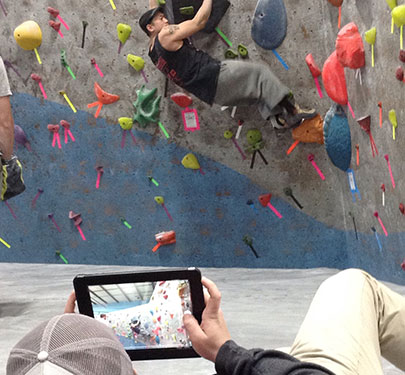 Tools of the Craft
In the Advanced Journalism course, students are given an iPad for the semester to learn the art and craft of developing multimedia sports story packages.
Explore Related Programs:
Take the next step
We're excited you're considering our outstanding Curry College academic programs and look forward to helping you reach your career goals.